The relationship between your business and its employees is an asset that should be continually enhanced. A good employee benefits plan doesn't fit neatly into a defined box, but rather should be a custom fit. Providing New Hampshire employee benefits insurance is part of your employees' compensation and rewards. An effective NH employee benefits plan raises productivity, increases employee retention, and demonstrates a positive impact on the bottom line.
What is included in a Comprehensive Employee Benefits Insurance Coverage?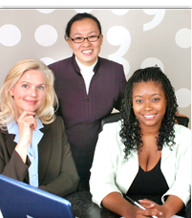 There are standard components of an employee benefits insurance package. It is not required to provide all of these benefits and level of coverage is often based on budgets. The following are typical insurance coverages:
At Eaton & Berube, we are proud to partner with Granite Group Benefits in Manchester, NH, to provide employee benefits insurance solutions throughout the state of New Hampshire. If you're in need of assistance with employee benefits packages, call 603-269-0700 or visit www.granitegroupbenefits.com.