Workers' compensation insurance is not a "one size fits all" policy for New Hampshire businesses. In fact, coverage rates can vary significantly due to factors such as business type, employee classifications and risk classifications. Risk management and claim services also vary greatly among different insurance companies.
But there is one constant: if you have employees in our state, you are legally required to purchase New Hampshire workers' compensation insurance. This coverage not only pays the medical bills that result from work-related injuries, but it also provides indemnity payments for employees who are out of work for a period of time.
Why Your Insurance Agent Matters
As local agents, our team understands the importance of personal connection. We understand the value in building a long-term relationship with someone you can trust. And we understand our respective communities—your communities—in a way large, corporate providers never could. Existing businesses looking to lower workers' compensation insurance rates, and new companies seeking coverage, can rely on Eaton & Berube as a guide. With more than 250 years of combined insurance experience, our team of trusted advisors will find the best fit for your NH workers' compensation insurance needs.
In addition to Nashua where our office is located, we are pleased to provide workers' compensation insurance in Hudson, Hollis, Brookline, Litchfield, Amherst, Merrimack, Bedford, Milford, Manchester, Concord, Goffstown, Derry, Salem, Londonderry, Windham, Wilton, Mont Vernon, and all of New Hampshire. To request a free New Hampshire workers' compensation insurance quote, call 603-882-2766 today or submit our online quote request form.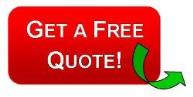 We represent over 25 of the most reputable national and regional providers. View our full list of company partners.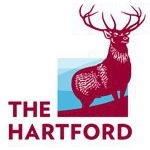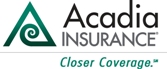 "The insurance agents at Eaton & Berube are always there to help us solve our problems – no matter how big or small. We rely on them for both our business insurance and personal insurance needs, and are extremely satisfied with the responsive service we receive.

More specifically, we have had two workers' compensation issues arise, and the personal attention we received from Marc (Berube) exceeded our expectations in every way. Marc went above and beyond in helping us navigate our way through the workers' comp system, from attending Labor Department hearings with us to helping us keep our Experience Modification factor at a beneficial level. In handling these issues, Marc jumped to our aid and helped us as if we were a family member instead of a customer – service that we have never received from an insurance agency before.

Aside from our insurance policies, we also appreciate Eaton & Berube designing informative seminars on behalf of their clients, like the one we attended on the Employee versus Sub-Contractor "dilemma". It's great to see a business truly care about protecting its customers' interests.

We would recommend Eaton & Berube as a valuable advisor without hesitation. The sample employment and safety policies our agents have customized for us are fantastic! And when it comes to day-to-day requests, like when we need certificates of insurance or have a question about a policy, we always receive quick responses from our agents Jeanette, Gail & Judi. This allows us to focus on running our own business."
Michael and Thomas Siciliano
,
Owners
Siciliano Landscape Company, Inc.
36 Route 101-A
Amherst, NH 03060
www.sicilianolandscapecompany.com