New Hampshire commercial auto insurance is crucial for businesses, as the largest liability many companies face is the operation of their auto fleet, especially during our snowy and icy winter season. Organizations own and operate many types of vehicles, such as private passenger autos, small trucks, large dump trucks, and tractor/trailers. All these pose significant liability and physical damage risks. A New Hampshire commercial auto insurance plan provides the following benefits in keeping your business running:
Limits liability in the event of an "at fault accident" that causes bodily injury or property damage to another party
Protects vehicles against collision damage, fire, theft, vandalism, and glass breakage
Not all businesses have the same needs regarding their insurance coverage. It's our task to understand your business and its potential risks in order to custom design a New Hampshire commercial auto insurance plan that caters to your particular needs.
In addition to Nashua where our office is located, we can handle your commercial vehicle insurance needs in Hudson, Hollis, Brookline, Litchfield, Amherst, Merrimack, Milford, Bedford, Manchester, Concord, Goffstown, Derry, Salem, Londonderry, Windham, Wilton, Mont Vernon, and all of New Hampshire. Let our experienced independent insurance agents create the best commercial auto insurance plan for you. To get a free quote for commercial auto insurance in NH, please call us today at 603-882-2766 or submit our online quote request form.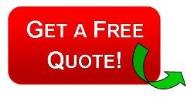 "We have our business auto insurance with Eaton & Berube. In every interaction with their agency their representatives have been courteous, professional and extremely knowledgeable. Marc Berube is a person of high integrity. His breadth of knowledge of the insurance industry combined with his community involvement in the Nashua Rotary make him an outstanding ambassador for his agency. Without hesitation I would recommend Eaton & Berube as a full service insurance provider."
Cristine Burke
,
Owner
Burke Emergency Restoration
850 East Industrial Park Drive
Manchester, NH 03109
www.burkerestoration.com