Owning a horse farm requires a special passion, and when protecting your farm from financial disaster, rely on an expert. If you own a horse farm in New Hampshire or the surrounding states, Eaton & Berube has all of the expert advice on how to protect your home and buildings as well as cover your equine liability. We offer a complete Horse Farm Insurance Package (Equi-Farm) for a horse farm that includes:
Property insurance to cover your home and contents, barns, sheds, owned machinery, equipment, tack and livestock.
Liability insurance to cover your home and your horse operation
Disruption of Farming – loss of income due to covered cause of loss to a stable or barn.
These are just a few of the options you should consider when purchasing horse farm insurance in NH or the surrounding area. From extending your business insurance to cover boarding horses, to horse riding insurance and liability if you offer lessons, Eaton & Berube Insurance Agency can help you create the right equine farm insurance policy. Located in Nashua, NH, Eaton & Berube can help you secure affordable and dependable equine insurance in New Hampshire as well as in the surrounding states, including Massachusetts, Maine, Connecticut, New Jersey, and New York.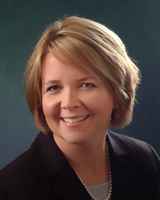 Our equine insurance specialist Sue Berube specializes in assisting our clients with customized equine mortality, major medical, and horse farm insurance packages. A horse lover herself, Sue has three horses of her own and understands the unique coverage needs associated with owning a horse farm.
To start protecting your horse farm with affordable and reliable coverage, call 603-882-2766 today, or submit our online quote request form.