Auto insurance is legally required in every state except New Hampshire, but did you know that one in seven drivers you pass on the road is uninsured?
USA Today reports that approximately 13.8 percent of motorists lack auto insurance, a number that has consistently risen with the unemployment rate, according to the Insurance Research Council. Among these motorists, the rates of uninsured drivers vary by state, ranging from 28 percent in Mississippi to just 4 percent in Maine and Massachusetts. Falling in the middle, 11 percent of New Hampshire drivers are uninsured.
What Happens if You're Hit by an Uninsured Driver?
With so many drivers behind the wheel without coverage, you may wonder: "What happens if I'm hit by an uninsured driver?" According to the National Association of Insurance Commissioners (NAIC), insured drivers paid $10.8 billion in 2007 for motorists lacking coverage. Fortunately, you can help reduce these steep costs with uninsured motorist coverage, which protects you if injured in an accident caused by an uninsured driver. Another option is ensuring that you have collision and comprehensive coverage, which typically covers damage to your vehicle caused by uninsured drivers.
Unemployment Rates & Uninsured Drivers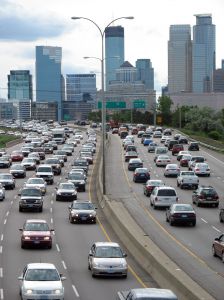 Considering our country's economic downturn and above average unemployment rates, financial troubles may be linked to the high percentage of uninsured drivers. While the national average cost of auto insurance is approximately $789, according to the NAIC, rates vary by state, reaching $1,126 in Washington, D.C. – the most expensive state for auto insurance. Already a significant expense for some drivers even with clean driving records, motorists with accidents and traffic violations on their records face even higher costs.
Although the cost of auto insurance may seem unaffordable, it is your best form of protection against collisions, considering that the cost of car repairs or replacing a vehicle can be much steeper. Since car accidents can happen to even the safest drivers, it's crucial to protect yourself with auto insurance, especially considering the high percentage of uninsured drivers on the road.
For more information on the percentages of uninsured drivers and the cost of auto insurance by state, visit USA Today.
To request a free NH auto insurance quote, please call us at 800-660-5362 or submit our Online Insurance Quote Request Form.