Snow goes hand-in-hand with New Hampshire winters, and we don't always know how much to expect to shovel. Some New Hampshire residents have very long driveways and attach plows to their trucks to clear their driveways. As good neighbors, they may even plow others out, but in terms of insurance, their plowing is limited to "personal" use. Will your car insurance cover the snow plow equipment and possible damages from plowing? Typically, non commercial snow plowing is covered by your personal auto insurance and you can attach policy riders to ensure coverage. Snow plowing for income as a business raises entirely different issues, and requires separate New Hampshire snow plow insurance.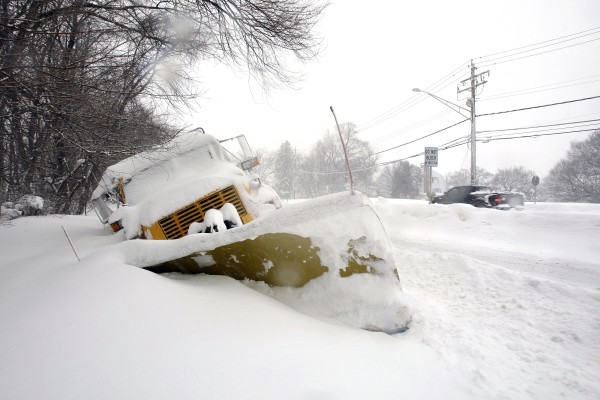 A personal auto insurance policy typically does not include a "for profit" snow plowing activity. If snow plowing for profit, you should purchase a commercial policy that covers you for the complete snow plowing operation. There are two aspects to consider: coverage for damage to the snow plow equipment or truck, and liability associated with damage caused by the snow plowing activity.
Does insurance for the snow plow equipment matter? Newer vehicles and plows are quite expensive to replace, so you should ensure that your insurance company will reimburse you in the event that your plow is damaged or stolen. Typically, insurance will fall under physical damage coverage, separating into collision and comprehensive coverage under the auto policy.
You should also consider potential liability issues that your snow plowing activity can cause, like the possibility of you or one of your employees injuring someone or damaging their property. Hired and non-owned auto coverage is an equally important concern. Be careful if you have a snow plow business with other people using their own trucks to plow for you. It's crucial to ensure that they have the proper coverage including the added coverage called Hired and Non-Owned, which applies to vehicles that you do not own, so that the liability from your policy extends to the operations for people you hire.
Talking with an independent insurance agent about coverage for your snow plowing operation is the best place to begin. At Eaton and Berube Insurance in Nashua, NH, our agents will not "snow you under" with too much information. We can help you make the right choice for snow plow insurance for your business. To get a free quote for snow plow insurance in NH, MA, or the surrounding states, please call us today at 800-660-5362 or submit our online quote form.