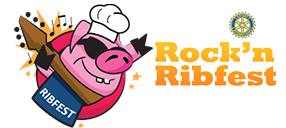 We are pleased to lend our support to the Rotary Club of Nashua West's Rock'n Ribfest again this year as a Major Sponsor. The 15th Annual Rock'n Ribfest will be held at Anheuser-Busch in Merrimack, N.H. from June 16, 2017 to June 18, 2017. The weekend will feature live entertainment, delicious ribs, and fun activities for the whole family, including the Ribfest 5-miler race and RibRide, a bike ride with 25-mile and 50-mile options.
Ribfest is organized by the Rotary Club of Nashua West, which operates on its mission to direct the energy of our membership toward improving the lives in our community and the world. Ribfest proceeds will benefit many local non-profit organizations through Nashua West Rotary's giving program; approximately 30 to 40 non-profits benefit from this event every year.
For more information about this year's Rock'n Ribfest and to view the full weekend schedule, visit www.ribfestnh.com.
Save