Arbella Insurance Foundation's "Let's Drive Out Hunger" Initiative Now in its Ninth Year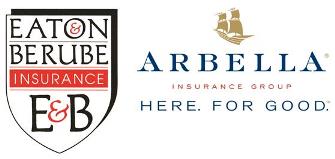 Nashua, N.H. – December 27, 2016 – Marc Berube, President of Eaton & Berube Insurance Agency, announced today that the agency has donated $1,000 to the Nashua Soup Kitchen & Shelter as part of the Arbella Insurance Foundation's "Let's Drive Out Hunger" program. Along with Eaton & Berube, Arbella's Foundation donated $1,000, bringing the total donation to $2,000.
Now in its ninth year, "Let's Drive Out Hunger" aims to alleviate the all too common issue of food insecurity in New England. Arbella's Foundation collects contributions from any of Arbella Insurance's nearly 500 partner independent agents, and matches each donation on a two-to-one basis, up to $1,000 per agency. Over the past eight years, the Arbella Insurance Foundation and independent agents have contributed more than $785,000 to more than 400 emergency food programs, soup kitchens, food pantries, and homeless shelters throughout New England.
"There are many concerns affecting people across the country and right here in Nashua; hunger persists as an important issue no matter where you go," Berube said. "We are proud to donate to the Nashua Soup Kitchen & Shelter to help local families struggling with food insecurity. We'd love to see other local businesses follow suit."
The severity of hunger continues to affects thousands of households across New England alone. According to a Feeding America study, nearly half a million people in Connecticut and more than 41,000 children in New Hampshire suffer from hunger and food insecurity. 1 in 8 households in Rhode Island lack adequate food for their families. In Massachusetts, research shows that the struggle to find and provide food affects almost ten percent of households.
"Arbella's Foundation has been dedicated to fighting hunger for nearly a decade, and we will continue to support our local food pantries and soup kitchens in this effort," said John Donohue, chairman, president, and CEO of the Arbella Insurance Group and chairman of Arbella's Foundation. "We're a local company, and we're dedicated to helping our neighbors in the communities we serve. We're proud of the wonderful work our independent agents are doing and we're dedicated to supporting them by maximizing their contributions to help families in need."
About Eaton & Berube Insurance Agency
Eaton & Berube Insurance Agency is a local, family-owned independent insurance agency in Nashua, N.H. The agency has been serving the insurance needs of New Hampshire families and businesses for 75 years, with a strong focus on community support and involvement. Eaton & Berube offers a comprehensive line of personal and commercial insurance products, including home, auto, renters, umbrella, general liability, workers' compensation, professional liability, medical malpractice, and equine/farm insurance.
About the Arbella Insurance Group and the Arbella Insurance Foundation
Established in 1988, the Arbella Insurance Group (www.arbella.com) is a company with more than $700M in revenue with approximately $1.3B in assets, headquartered in Quincy, Massachusetts. Arbella is a customer-focused regional property and casualty insurance company, providing personal and business insurance in Massachusetts and Connecticut, and business insurance in Rhode Island and New Hampshire. Arbella Insurance Group founded the Arbella Insurance Foundation in 2004. The mission of Arbella's Foundation is to engage in activities and to support not-for-profit organizations that have a significant positive impact on the people and communities served by Arbella.